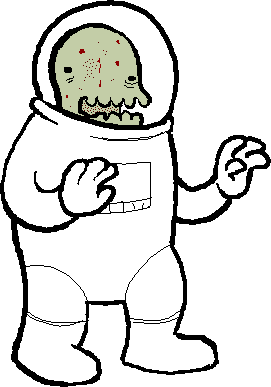 In a Fan-requested command, while Pickle Inspector was on his journey across the deck of the Chicago Overcoat, he realized that due to his Frankenstein slowness he needed help from not only the grave, but also from outer space. He then summoned a trio of mushy soldiers to aid him in his trip to the large barrel. However, the whole ordeal proved to be useless as these undead explorers of the sky were just as slow as Pickle Inspector. Problem Sleuth was so disgusted in this waste of time he had no other option but to show his anger by throwing down his hat.
Ad blocker interference detected!
Wikia is a free-to-use site that makes money from advertising. We have a modified experience for viewers using ad blockers

Wikia is not accessible if you've made further modifications. Remove the custom ad blocker rule(s) and the page will load as expected.