The still room contains two stills, one for making alcohol, the other for making Hot Sauce.
The still room is located directly below the Speakeasy. There is a target on the ceiling that indicates the location of the statue of Mobster Kingpin.
The still room is full of flammable fumes, which can be set aflame by gunfire.
When first discovered, the still room contains, inexplicably, some handgun bullets.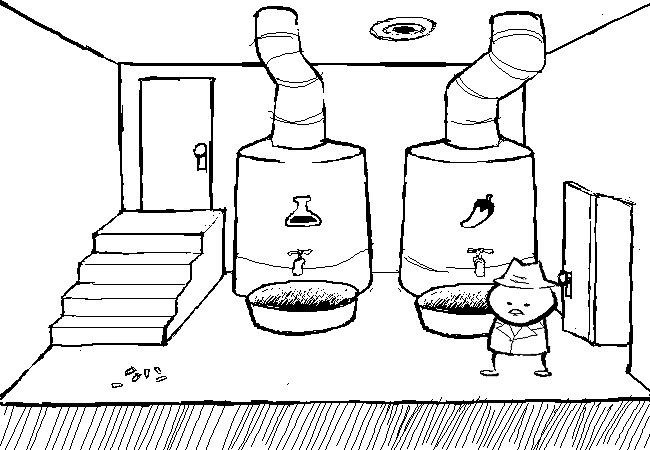 Ad blocker interference detected!
Wikia is a free-to-use site that makes money from advertising. We have a modified experience for viewers using ad blockers

Wikia is not accessible if you've made further modifications. Remove the custom ad blocker rule(s) and the page will load as expected.