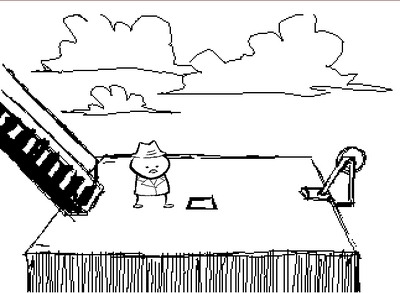 The Rooftop is a location in Problem Sleuth. It is located in the Imaginary City Streets.
Quite simply, this area is the roof of a building that Team Sleuth has never explored. It can be accessed in three ways: from a fire escape outside the Window of Ace Dick's office, from a peanut brittle Dumbwaiter that can be lowered down to the streets below, or from a skylight that leads into Pickle Inspector's office. It should be noted that only objects have passed through the skylight, as it is too narrow to accommodate people.
Ad blocker interference detected!
Wikia is a free-to-use site that makes money from advertising. We have a modified experience for viewers using ad blockers

Wikia is not accessible if you've made further modifications. Remove the custom ad blocker rule(s) and the page will load as expected.