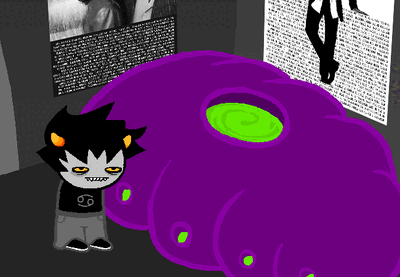 A recuperacoon is the troll equivalent of a bed. It is a large cocoon filled with Sopor Slime, a substance that trolls submerge in each time they choose to rest. The relaxing properties of the contained slime apparently help quell the darker thoughts that plague the troll species. Recuperacoons appear to come in many sizes, shapes, and colors.
No other troll's Recuperacoon is shown so the designs of such are not known.
Ad blocker interference detected!
Wikia is a free-to-use site that makes money from advertising. We have a modified experience for viewers using ad blockers

Wikia is not accessible if you've made further modifications. Remove the custom ad blocker rule(s) and the page will load as expected.