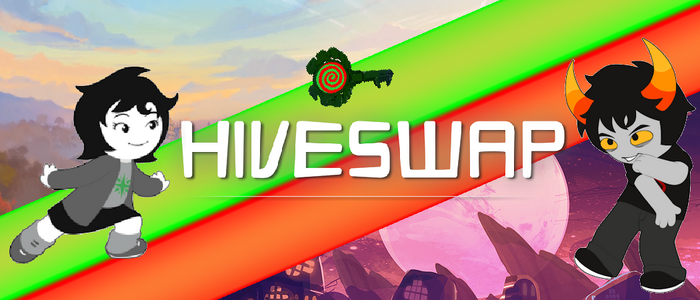 Welcome to MS Paint Adventures Wiki
The wiki about MS Paint Adventures, and other
works of Andrew Hussie, that anyone can edit.
1,108 articles since December 2008
---
---
USEFUL LINKS
Featured Article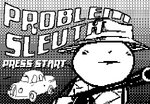 Problem Sleuth is the third MS Paint Adventure. Initially a parody of detective noir stories, though quickly abandoning that premise in favor of stranger and wackier plot directions, the adventure tells the story of Problem Sleuth, Ace Dick and Pickle Inspector, three competing private detectives who operate out of neighboring offices in the same building. When all three become trapped inside their respective offices, they join forces to find a way out of their predicament and defeat the evil Mobster Kingpin, who possesses the key they need to leave their building.
Problem Sleuth debuted on March 10, 2008, relaunching MS Paint Adventures after the abandonment of Bard Quest eight months earlier caused the site to be shut down indefinitely. Exactly one year later, on March 10, 2009, the central storyline reached its conclusion, and, after the release of an additional epilogue chapter, Problem Sleuth ended on April 7 with a total of 1,673 pages.
Read the full article here.

---
What's new on the MSPA Wiki
September 14, 2017 – Hiveswap: Act 1 out now, new partnership with Viz Media
It's finally here! The first act of Hiveswap is now available for purchase from Steam and the Humble Store.
Also today, it was announced that What Pumpkin has partnered with manga and anime publisher Viz Media to create new projects related to Homestuck and Hiveswap. Beginning in early 2018, Viz will relaunch the Homestuck book series as collector's edition hardcovers, with the end goal of getting the entire comic in print; additionally, Viz will be involved with the Homestuck epilogue project, details on which will remain a secret until sometime next year.
---
May 9th – Homestuck 2.0
After previously letting such an exciting phrase escape his lips in an interview a little while back, Dante Basco now features in a video where he helps to explain some of what the fabled "Homestuck 2.0" means.
---
April 13th – THANKS FOR PLAYING
Act 7 has arrived, concluding Homestuck seven years after it began with one final animation.
---
March 28th – The end is

neigh
EOA6 stands at 99% complete. Today is the start of six days of updates, which will be followed by a short break. Then updates resume on the 6th of April, the END OF ACT 6, followed by another seven days of updates leading up to the grand finale: Act 7 will conclude Homestuck on 4/13.
Buckle up, guys. It's happening.
---
March 7th – Status update / Story preview
A brief new progress update has gone up: Hussie is now 65% done with the End of Act 6, while Act 7, fortunately, remains 100% complete. Hussie also provided a brief preview of the PXS Book 2 bonus story:




---
Helping out
Not sure where to start?
Find out more about the wiki on the About page.
If you are new to wikis you may wish to check out Wikia Basics, and see Help:Contributing to learn more about contributing.
Adding and cleaning-up content
There are many articles that need improvement, you can help by adding content to "Stubs" or by a work over on messy pages. You can check the list of projects for more ideas. Don't be shy, get in there.
If you are unsure how to arrange or write content, the Manual of Style may be of assistance.
You can find a list of useful templates on Category:Templates, some of which are documented on the templates project page.
Talk and more...
Contents
Websites
Adventures
Games
Characters (Homestuck)
Characters (Hiveswap)
Characters (Problem Sleuth)
Locations (Homestuck)
Locations (Problem Sleuth)
Inventory (Homestuck)
Inventory (Problem Sleuth)
Concepts
Ad blocker interference detected!
Wikia is a free-to-use site that makes money from advertising. We have a modified experience for viewers using ad blockers

Wikia is not accessible if you've made further modifications. Remove the custom ad blocker rule(s) and the page will load as expected.