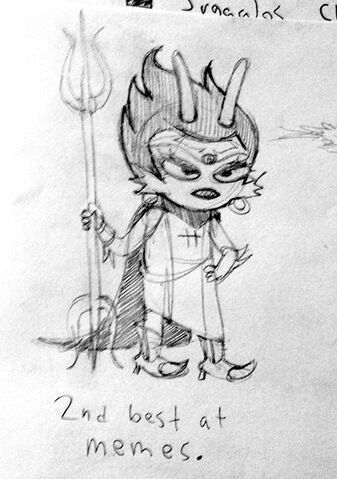 Full resolution
‎
(400 × 569 pixels, file size: 118 KB, MIME type: image/jpeg)
This page is doomed to be scratched, for the following reason(s):

unused file surpassed time limit

If you believe this page to be salvageable, please explain why on the

talk page

. You are also welcome to make improvements to the article yourself.

Admins are reminded to check what links here and the page history before deleting the page.
File history
Click on a date/time to view the file as it appeared at that time.
Metadata
This file contains additional information, probably added from the digital camera or scanner used to create or digitize it. If the file has been modified from its original state, some details may not fully reflect the modified file.
Camera manufacturer
SAMSUNG
Camera model
SAMSUNG-SGH-I337
Exposure time
1/15 sec (0.066666666666667)
F Number
f/2.2
ISO speed rating
500
Date and time of data generation
02:20, January 6, 2014
Lens focal length
4.2 mm
Width
4,128 px
Height
2,322 px
Orientation
Normal
Horizontal resolution
72 dpi
Vertical resolution
72 dpi
Software used
Adobe Photoshop CS3 Windows
File change date and time
21:33, March 3, 2014
Y and C positioning
Centered
Exposure Program
Normal program
Exif version
2.2
Date and time of digitizing
02:20, January 6, 2014
Meaning of each component

Y
Cb
Cr
does not exist

APEX shutter speed
3.9063568115234
APEX aperture
2.28
APEX brightness
-1.3046875
APEX exposure bias
0
Maximum land aperture
2.28 APEX (f/2.2)
Metering mode
Center weighted average
Light source
Unknown
Flash
Flash did not fire
User comments
METADATA-START���ˆUUUUUUÞ­¾ï���ô������è�ÿþ²�����UUUUUUUUÞ­¾ï��������UUUUUUUUÞ­¾ïUUUUUUUUÞ­¾ï��UU����UUUUUUUUÞ­¾ï��UUUUUUUUUUUUUUUUUUUUUUUUUUUUUUUUUUUUUUUUUUUUUUUUUUUUUUUUUUUUUUUUUUUUUUUUUUUUUUUUUUUUUUUUUUUUUUUUUUUUUUUUUUUUUUUUUUUUUUUUUUUUUUUUUUUUUUUUUUUUUUUUUUUUUUUUUUUUUUUUUUUUUUUUUUUUUUUUUUUUUUUUUUUUUUUUUUUUUUÞ­¾ï����UUUUUUUUUUUUUUUUUUUUÞ­¾ï�C�A�LUUUUUUCu�rUU0xDA10UUUUUUUUUUUUUUUUUUUUUUUUUUUUUUUUUUUUUUUUUUUUUUUUUUUUUUUUUUUUUUUUUUUUUUUUÞ­¾ï�T�U�N�AUUUUUUUUUUUUUUUUUUUUUUUUUUUUUUUUUUUUUUUUUUUUUUUUUUUUUUUUUUUUUUUUUUUUUUUUUUUUUUUUUUUUUUUUUUUUÞ­¾ï®®®®�F�è�y�µþ²���º�����š�N���O��������������������������������!��Ð���������Ô�²�����������������������������������������{�,�<�l�þ������������ô�����������º��UUUUUUUUUUUUUUUUUUUUÞ­¾ïKJKJ�º����þ1�� e��‡•��›]��ÚÜ������ƒ"������è���x»ÿþ²��� >�� >��/û������pÊ��¤¯ÿÿ7O��$�ÿÿÀT��`�ÿÿߥÿÿùCÿþò����»��Uq��Uq��Uq��Uq��Uq��Uq��Uq��Uq��Uq��Uq��Uq��Uq��Uq��Uq��Uq��Uq��Uq��Uq��Uq��Uq��Uq��Uq��Uq��Uq��Uq��Uq��Uq��Uq��Uq��Uq��Uq��Uq��Uq��Uq��Uq��Uq��Uq��Uq��Uq��Uq��Uq��Uq��Uq��Uq��Uq��Uq��Uq��Uq��Uq��Uq��Uq��Uq��Uq��Uq��Uq��Uq��Uq��Uq��Uq��Uq��Uq��Uq��Uq��Uq��Uq��Uq��Uq��Uq��Uq��Uq��Uq��Uq��Uq��Uq��Uq��Uq��Uq��Uq��Uq��Uq��Uq��Uq��Uq��Uq��Uq��Uq��Uq��Uq��Uq��Uq��Uq��Uq��Uq��Uq��Uq��Uq��Uq��Uq��Uq��Uq��Uq��Uq��Uq��Uq��Uq��Uq��Uq��Uq��Uq��Uq��Uq��Uq��Uq��Uq��Uq��Uq��Uq��Uq��Uq��Uq��Uq��Uq��Uq��Uq��Uq��Uq��Uq��Uq��Uq��Uq��Uq��Uq��Uq��Uq��Uq��Uq��Uq��Uq��Uq��Uq��Uq��Uq��Uq��Uq��Uq��Uq��Uq��fq��Uq��Uq��Uq��Uq��Uq��Uq��Uq��Uq��Uq��Uq��Uq��Uq��Uq��Uq��Uq��Uq��Uq��Uq��Uq��Uq��Uq��Uq��Uq��Uq��Uq��Uq��Uq��Uq��Uq��Uq��Uq��Uq��Uq��Uq��Uq��Uq��Uq��Uq��Uq��Uq��Uq��Uq��Uq��Uq��Uq��Uq��Uq��Uq��Uq��Uq��Uq��Uq��Uq��Uq��Uq��Uq��Uq��Uq��Uq��Uq��Uq��Uq��Uq��Uq��Uq��Uq��Uq��Uq��Uq��Uq��Uq��Uq��Uq��Uq��Uq��Uq��Uq��Uq��Uq��Uq��Uq��Uq��Uq��Uq��Uq��Uq��Uq��Uq��Uq��Uq��Uq��Uq��Uq��Uq��Uq��Uq��Uq��Uq��Uq��Uq��Uq��Uq��Uq��Uq��Uq��Uq��Uq��Uq��������������������������������������������������1ä������uw��������������������������������������������������������������1ä������uw��1ä������uw��1ä������uw��1ä������uw��/:������oû��������������������������������UUUUUUUUUUUUUUUUUUUUUUUUUUUUUUUUÞ­¾ï¯¯ÊÊ���z¯S�0�ß��¯¯¯¯�Ä���Z�£��t"�'��—6�a��ϵ�A��SÑ���

í��ß��ˆ¥�•��¬9�L���w�d��§Ò�d��ŒÍ�}�

¿¢�•��'K�®��‰å�Æ��¼e�ß��~œ�ß��¥–�ß��Tï������������������������������������������������������������������������������������������������������������������������������������������¯¯¯¯��LŠ���8�f�r�3��UUUUUUUUUUUUUUUUÞ­¾ïUUUUUUUUUUUUUUUUUUUUUUUUUUUUUUUUUUUUUUUUUUUUUUUUUUUUUUUUUUUUUUUUUUUUUUUUUUUUUUUUÞ­¾ïUUUUUUUUUUUUUUUUUUUUUUUUUUUUUUUUUUUUUUUUUUUUUUUUUUUUUUUUUUUUUUUUUUUUUUUUUUUUUUUUUUUUUUUUUUUUUUUUUUUUUUUUUUUUUUUUUUUUUUUUUUUUUUUUUUUUUUUUUUUUUUUUUUUUUUUUUUUUUUUUUUUUUUUUUUUUUUUUUUUUUUUUUUUUUUUUUUUUUUUUUUUUUUUUUUUUUUUUUUUUUUUUUUUUUUUUUUUUUUUUUUUUUUUUUUUUUUUUUUUUUUUUUUUUUUUUUUUUUUUUUUUUUUUUUUUUUUUUUUUUUUUUUUUUUUUUUUUUUUUUUUUUUUUUUUUUUUUUUUUUUUUUUUUUUUUUUUUUUUUUUUUUUUUUUUUUUUUUUUUUUUUUUUUUUUUUUUUUUUUUUUUUUUUUUUUUUUUUUUUUUUUUUUUUUUUUUUUUUUUUUUUUUUUUUUUUUUUUUUUUUUUUUUUUUUUUUUUUUUUUUUUUUUUUUUUUUUUUUUUUUUUUUUUUUUUUUUUUUUUUUUUUUUUUUUUUUUUUUUUUUUUUUUUUUUUUUUUUUUUUUUUUUUUUUUUUUUUUUUUUUUUUUUUUUUUUUUUUUUUUUUUUUUUUUUUUUUUUUUUUUUUUUUUUUUUUUUUUUUUUUUUUUUUUUUUUUUUUUUUUUUUUUUUUUUUUUUUUUUUUUUUUUUUUUUUUUUUUUUUUUUUUUUUUUUUUUUUUUUUUUUUUUUUUUUUUUUUUUUUUUUUUUUUUUUUUUUUUUUUUUUUUUUUUUUUUUUUUUUUUUUUUUUUUUUUUUUUUUUUUUUUUUUUUUUUUUUUUUUUUUUUUUUUUUUUUUUUUUUUUUUUUUUUUUUUUUUUUUUUUUUUUUUUUUUUUUUUUUUUUUUUUUUUUUUUUUUUUUUUUUUUUUUUUUUUUUUUUUUUUUUUUUUUUUUUUUUUUUUUUUUUUUUUUUUUUUUUUUUUUUUUUUUUUUUUUUUUUUUUUUUUUUUUUUUUUUUUUUUUUUUUUUUUUUUUUUUUUUUUUUUUUUUUUUUUUUUUUUUUUUUUUUUUUUUUUUUUUUUUUUUUUUUUUUUUUUUUUUUUUUUUUUUUUUUUUUUUUUUUUUUUUUUUUUUUUUUUUUUUUUUUUUUUUUUUUUUUUUUUUUUUUUUUUUUUUUUUUUUUUUUUUUUUUUUUUUUUUUUUUUUUUUUUUUUUUUUUUUUUUUUUUUUUUUUUUUUUUUUUUUUUUUUUUUUUUUUUUUUUUUUUUUUUUUUUUUUUUUUUUUUUUUUUUUUUUUUUUUUUUUUUUUUUUUUUUUUUUUUUUUUUUUUUUUUUUUUUUUUUUUUUUUUUUUUUUUUUUUUUUUUUUUUUUUUUUUUUUUUUUUUUUUUUUUUUUUUUUUUUUUUUUUUUUUUUUUUUUUUUUUUUUUUUUUUUUUUUUUUUUUUUUUUUUUUUUUUUUUUUUUUUUUUUUUUUUUUUUUUUUUUUUUUUUUUUUUUUUUUUUUUUUUUUUUUUUUUUUUUUUUUUUUUUUUUUUUUUUUUUUUUUUUUUUUUUUUUÞ­¾ï������UUUUUUUUUUUUUUUUUUUUUUUUUUUUUUUUÞ­¾ïUUUUMETADATA-END
Supported Flashpix version
0,100
Color space
sRGB
Sensing method
One-chip color area sensor
Scene type
49
Exposure mode
Auto exposure
White balance
Auto white balance
Focal length in 35 mm film
31 mm
Scene capture type
Standard
Unique image ID
S13F0SAGD03
Supported Flashpix version
1
Image height
400 px
Image width
569 px
Date metadata was last modified
16:33, March 3, 2014
IIM version
52,165