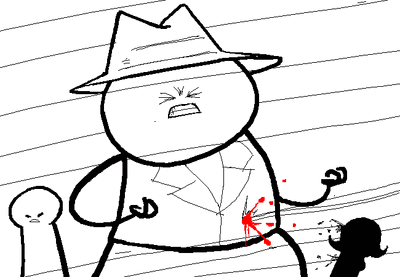 Auto-Parry is a Battle technique used to avoid attacks. The way the Auto-Parry is done is handled differently depending on the character.
Protagonists
Edit
Guardians
Edit
Dad

Auto-Pastry - John Egbert's Dad can block dodge incoming attacks by using a while equipped with a Birthday Cake as a shield.

Rose's Mom

Blotto-Parry - Rose's Mother effortlessly dodges oncoming attacks by swaggering about drunkenly.
Ad blocker interference detected!
Wikia is a free-to-use site that makes money from advertising. We have a modified experience for viewers using ad blockers

Wikia is not accessible if you've made further modifications. Remove the custom ad blocker rule(s) and the page will load as expected.